Insurance for Landlords: Essential Financial Protection
If you own properties (other than your primary residence) that you rent out to residents or occupants, that business, like all businesses, comes with risks. Consequently, having insurance for landlords is essential.
"Insurance for landlords" is an umbrella term that refers to multiple policies you might need to protect your business financially. You may also hear the term "lessor's risk only" applied to this type of insurance, meaning it covers a building lessor, or someone who is leasing a property to someone else.
Property and liability coverage for your buildings is essential. But there are other important policies biBERK offers to landlords, as well as to property managers, apartment leasing consultants, leasing agents, and others.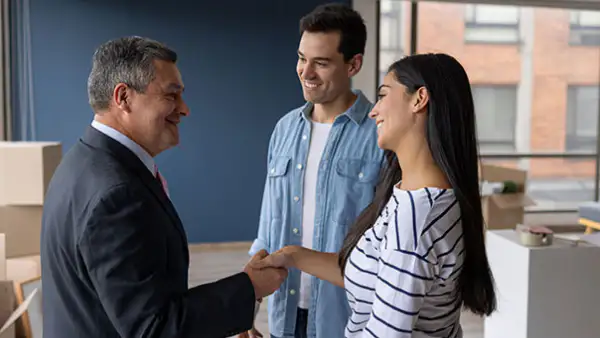 Why You Need Business Insurance for Landlords
Everyone who owns property and rents it to others should consider business insurance for landlords. It's particularly important to have coverage for property damage and liability stemming from tenant injuries.
The financial protection provided by business insurance for landlords can be a lifesaver for your company. Sadly, many businesses close their doors permanently each year because the legal defense costs, court-awarded damages, and other expenses from lawsuits brought by a resident, occupant, or other third party create financial burdens they can't bear. Just one significant judgment can be enough to force a business out of business.
Fortunately, landlord insurance policies can cover these costs and prevent a financial crisis.
What's the Best Insurance for Landlords?
Every property owner has different needs, so the best insurance for landlords varies. But biBERK offers five types of insurance for landlords that address the most common risks. They are:
Landlord Workers' Compensation Insurance - Workers' comp can cover medical costs and lost wages if a worker suffers an injury or gets sick on the job. It can also provide a death benefit to family members if an employee dies as a result or a work-related incident. States require nearly all companies with employees to have workers' comp coverage.
Landlord Commercial Auto Insurance - Commercial auto insurance can cover damage to your vehicle, your legal fees, and the medical costs of others if you or your employee are found liable in an accident that causes injuries or property damage. So, if a worker loses control of your company pickup truck on an icy road and collides with another vehicle, the incident is likely covered. This policy can pay for damages even if the vehicle is used for personal activities outside of its primary business use.
Landlord Business Owners Policy (BOP) - Also called property and liability insurance, a BOP combines protection from specified lawsuits, like one filed by a tenant who alleges improper maintenance or unsafe areas on the property were the cause of an injury they suffered. A BOP also has coverage for buildings and business property. That includes providing payment for business interruption due to a covered loss, such as expenses associated with continuing or resuming operations after suffering property damage. Plus, you can tailor your BOP with add-ons, including cyber, hired and non-owned auto liability, employment-related practices liability, and employee benefits liability.
Landlord Cyber Insurance - This coverage, purchased as an add-on to a BOP, can pay costs stemming from cyber incidents like the theft of credit card numbers that someone then uses to commit fraud or is likely to do so.
Landlord Umbrella Insurance - Liability insurance policies have limits on how much they'll pay. Umbrella insurance provides an added layer of financial protection, covering costs that exceed the limit of an underlying biBERK policy up to the umbrella policy's limit. If you don't have umbrella insurance, you may be responsible for anything over your policy limit.
Insurance for Landlords: Important and Affordable Coverage
Your cost for landlord insurance depends on multiple factors, including the size of your business, your claims history, and other considerations. However, landlords can typically get hundreds of thousands of dollars of financial protection or more for as little as a thousand dollars annually.
You can determine your actual cost for policies today by getting instant, self-service quotes for the policies you need. And if you have questions about the types of landlord insurance you need, our licensed insurance experts are happy to help you.
If you decide to purchase your coverage from biBERK, you can buy policies, manage them, and report claims on your website, as well, for maximum convenience.
Landlord Insurance vs. Renter's Insurance
An important note about landlord insurance is that it protects your property and your business only. Tenants must have renter's insurance or commercial renter's insurance, including general liability coverage for "damage to premises rented to you." This coverage might also pay if someone is injured in the tenant's space.
Get the Best Landlord Insurance From a Trusted Industry Leader
Where you get your coverage is critical, as you want the best landlord insurance available. The last thing you need while running your business is to report a claim and find it difficult to get updates on the claims process from hard-to-reach representatives or learn that your insurance company won't fully cover the cost.
biBERK is a Berkshire Hathaway Insurance Group company. As an organization, we have over 75 years of insurance experience, millions of satisfied customers, and billions in paid claims annually. You can be confident that if you report a claim, we'll review the information promptly and pay the cost for anything covered under the policy.