Professional Liability Insurance and Errors and Omissions Insurance: What's the Difference?
Professional liability insurance is coverage for individuals and organizations that provide professional advice or services in the event that a client alleges a mistake or oversight was made. Also called errors and omissions insurance (or E&O for short), it's critically important if your business is focused on providing expertise.  
Everyone makes mistakes occasionally. Professional liability insurance keeps actual or alleged missteps and the high costs associated with addressing them from causing your business financial harm.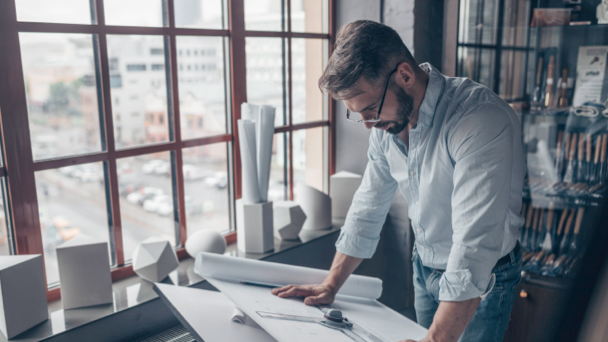 Are Professional Liability Insurance and Errors and Omissions Insurance the Same Thing?
The terms "professional liability insurance" and "errors and omissions insurance" are often used interchangeably. There was a time when professional liability insurance was more focused on professions like doctors and lawyers, and errors and omissions was more likely to refer to any other field (accounting, architecture, IT consulting, etc.). Today, most errors and omissions insurance companies—including biBERK—think of the two as synonyms.
Why Do I Need Professional Liability Insurance?
Having professional liability insurance is important if you provide a professional service or give advice to clients. In some cases, it may be required by a client before they'll sign a contract with you. Even if it's not required, having the right E&O insurance coverage can protect you from the consequences of mistakes or alleged mistakes.
What Types of Businesses Rely on Professional Liability Insurance Companies?
Professional liability insurance companies provide coverage to professionals in a wide range of industries, including:
Business consultants
Journalists
Insurance agents
Certified financial analysts
Lawyers
Bookkeepers
Real estate agents/brokers
Veterinarians
Barbers and beauticians
Marketing/advertising consultants
Architects and engineers
Dog groomers
Home inspectors
Training consultants
And many more
Is E&O insurance right for your business? As one of the leading professional liability insurance companies, our insurance experts can help you determine if you need an E&O policy.
How Much Does Errors and Omissions Insurance Cost?
Your errors and omissions insurance cost is determined based on a number of factors. This includes things like where your company is located, the size of your business, the scope of your advice and services, and the limits and deductibles you select. 
The provider you choose will also affect your premium. At biBERK, for example, we insure you directly. That means there's no middleman or insurance broker to increase the cost, so we can pass along savings of up to 20% over other insurance companies.
What Does Errors and Omissions Insurance Cover?
Errors and omissions insurance covers a wide range of risks associated with providing professional advice or services. For example, it can protect a business if:
check

A project coordinator is sued for failing to inform the client about a delay that ends up costing the company money

check

An architect uses outdated building codes in a design resulting in the purchase of the wrong materials

check

A travel agent books a flight into the wrong airport and the client incurs additional travel costs to get to their destination

check

An employee makes a clerical error that causes the client's goods to be shipped to an incorrect address

check

An engineer creates a faulty design and the resulting product causes harm

check

A software consultant fails to perform the promised quality assurance testing on a product they develop for a client and the system doesn't function properly
What Does Professional Liability Insurance NOT Cover?
While professional liability insurance provides broad and valuable protection, there are certain types of incidents that are covered by other kinds of policies or not covered at all. For example, incidents involving property damage or customer bodily injury that don't involve professional services like design or advice fall under general liability insurance. Similarly, work-related injuries or illnesses are covered by workers' compensation insurance. 
Also, errors and omissions insurance is meant to address honest mistakes or alleged errors and omissions. It doesn't cover actions that are intentionally dishonest or fraudulent.
Why biBERK for E&O Insurance?
When you get your E&O insurance from biBERK, you're working with a leader among professional liability insurance companies. We're part of the Berkshire Hathaway Insurance Group, with all of our major insurance subsidiaries being rated A++ by A.M. Best Company and AA+ by Standard & Poor's Corporation. That means they display superior financial health and operating performance. Berkshire Hathaway Insurance Group has millions of satisfied customers, more than 75 years of insurance experience, and $38 billion in paid claims in 2020.
Our exceptional customer service is available to you if you have questions about your coverage, or you can get a quote and purchase a policy without assistance quickly and conveniently online. Plus, our direct-to-you approach means you'll save up to 20% over other insurance companies.
Professional Liability Insurance FAQ
Some of the questions business owners frequently ask about professional liability insurance include:
Does professional liability insurance protect me from baseless lawsuits?
Yes, it can. Even if the alleged misconduct is not true, E&O can cover the cost of your defense, so you don't need to be concerned about frivolous legal action.
Is professional liability insurance the same as general liability insurance?
No, they are two different kinds of coverage. General liability insurance addresses things like property damage and customer bodily injuries.
Can I get by with only errors and omissions insurance?
Typically, a small company needs other types of insurance to protect against the many risks businesses face. Workers' compensation, a business owners policy or BOP (also called property & liability insurance), and commercial auto are just some of the types of coverage available. Our insurance experts can help you understand what's best for your company.